Website Design & Content Creation for Fun From France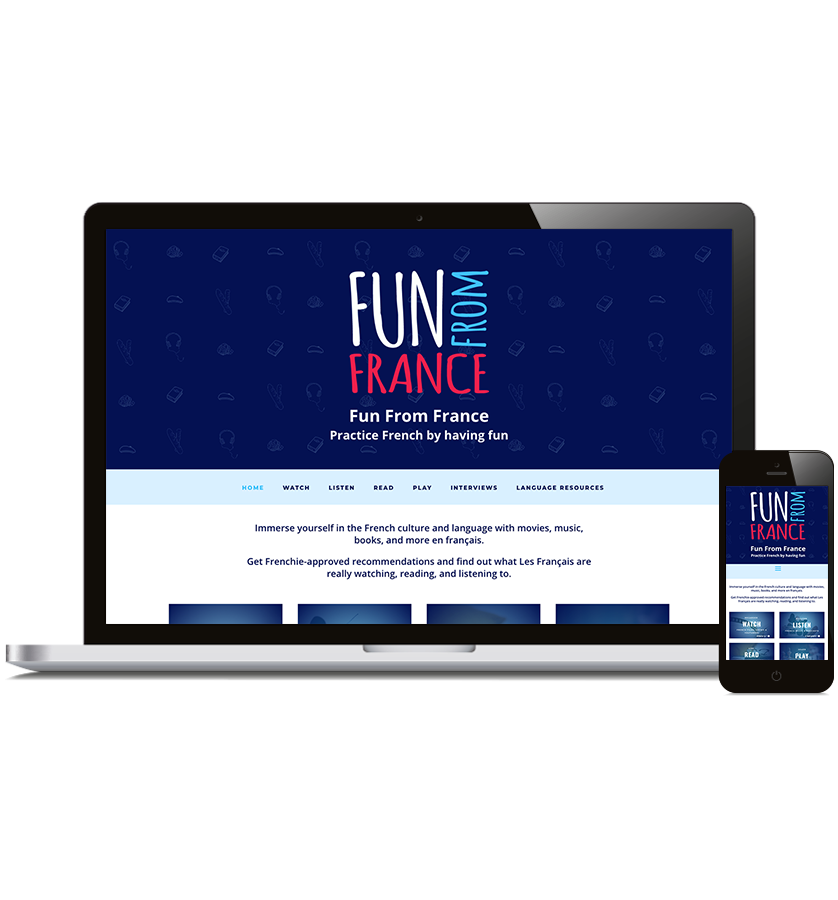 While studying French back in high school, I really wanted to immerse myself in the language and culture despite being in the middle of the United States. I found it really difficult to find French songs, series, and books,  sparking an intense desire to make foreign-language cultural products more accessible in America.
Now, after eight years of living in France, I'm launching the blog Fun From France to help francophiles and French learners like me improve their language skills and cultural competency by enjoying popular French entertainment.
I also created and wrote the copy for a Buy Me A Coffee page for Fun From France in the hopes of being able to make a living from my passion.


Development of visual identity

WordPress blog with premium theme extensively customized to match the brand's visual identity

Responsive web design following on-page SEO best practices

Content strategy, design, and creation

Copywriting in English for website & Buy Me a Coffee page for supporters
"I am quite taken by the copy, thank you for the good work. It feels so great to be in good hands, to have someone get what's in your brain and put it in words beautifully; I am very grateful."
– Géraldine Zanaska, Founder Compass Music & Lighthouse
"We needed a brand new website to better promote our rock band. Alesa knew how to quickly optimize the presentation of our site by giving a professional look all while staying faithfaul to the identity of our project."
– (translated from French) Matt Brauns, lead singer of the band Seven Ages