Copywriting & Content Management for Lighthouse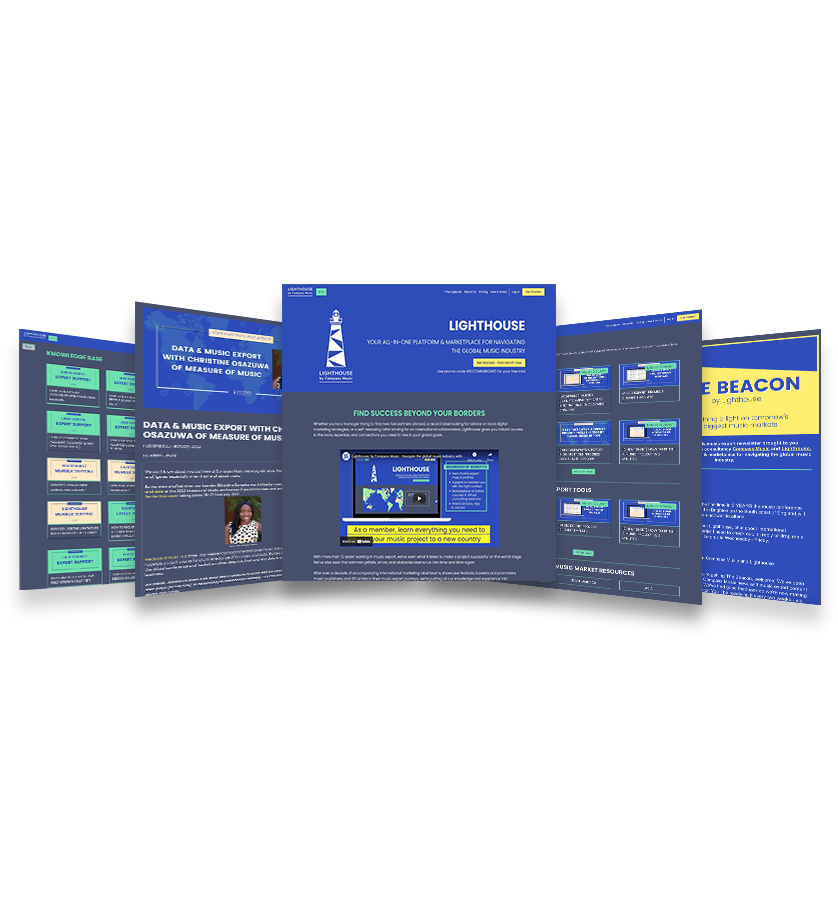 Content design & management for music export resource center & Knowledge Base

Development of temporary landing page, including web design & all content using HubSpot CMS

Copywriting for static pages on the platform & email marketing

UX writing to guide & accompany the user through their journey on the platform

Creation of product demo video
"I am quite taken by the copy, thank you for the good work. It feels so great to be in good hands, to have someone get what's in your brain and put it in words beautifully; I am very grateful."
– Géraldine Zanaska, Founder Compass Music & Lighthouse
"We needed a brand new website to better promote our rock band. Alesa knew how to quickly optimize the presentation of our site by giving a professional look all while staying faithfaul to the identity of our project."
– (translated from French) Matt Brauns, lead singer of the band Seven Ages