Lighthouse by Compass Music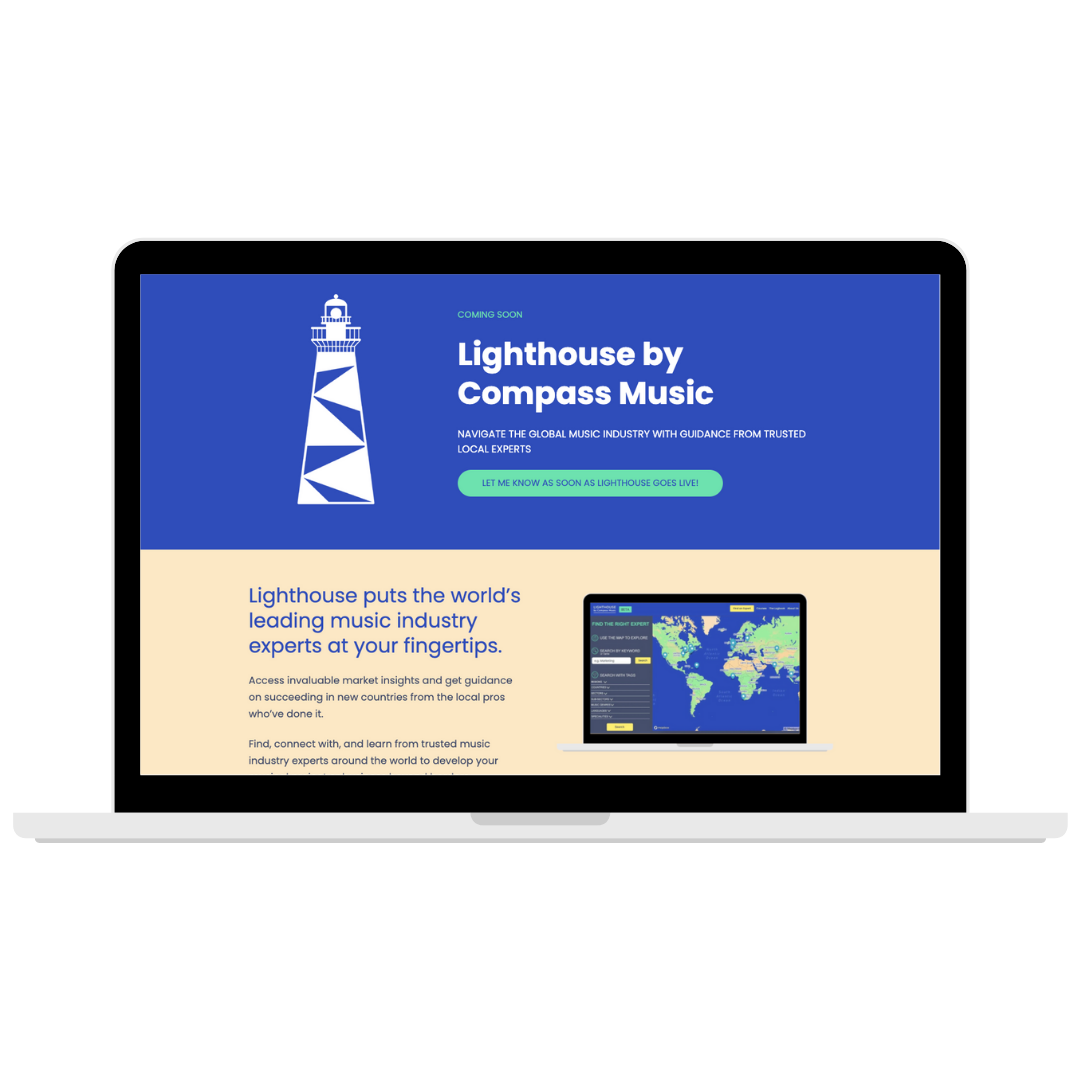 Former colleague and founder of Compass Music consultancy, Géraldine Zanaska, asked for my help to launch her innovative platform for music export.
Initially brought aboard as a copywriter, I'm now creating and coordinating the content for Lighthouse's resource center, social media accounts, and newsletters.
The platform is still in private beta, but we'll be sharing it with the world very soon!


Content design & management for music export resource center & Knowledge Base

Development of landing page, including web design & all content using HubSpot CMS

Copywriting for static pages on the platform & email marketing

UX writing to guide & accompany the user through their journey on the platform

Creation of product demo video
"I am quite taken by the copy, thank you for the good work. It feels so great to be in good hands, to have someone get what's in your brain and put it in words beautifully; I am very grateful."
– Géraldine Zanaska, Founder Compass Music & Lighthouse